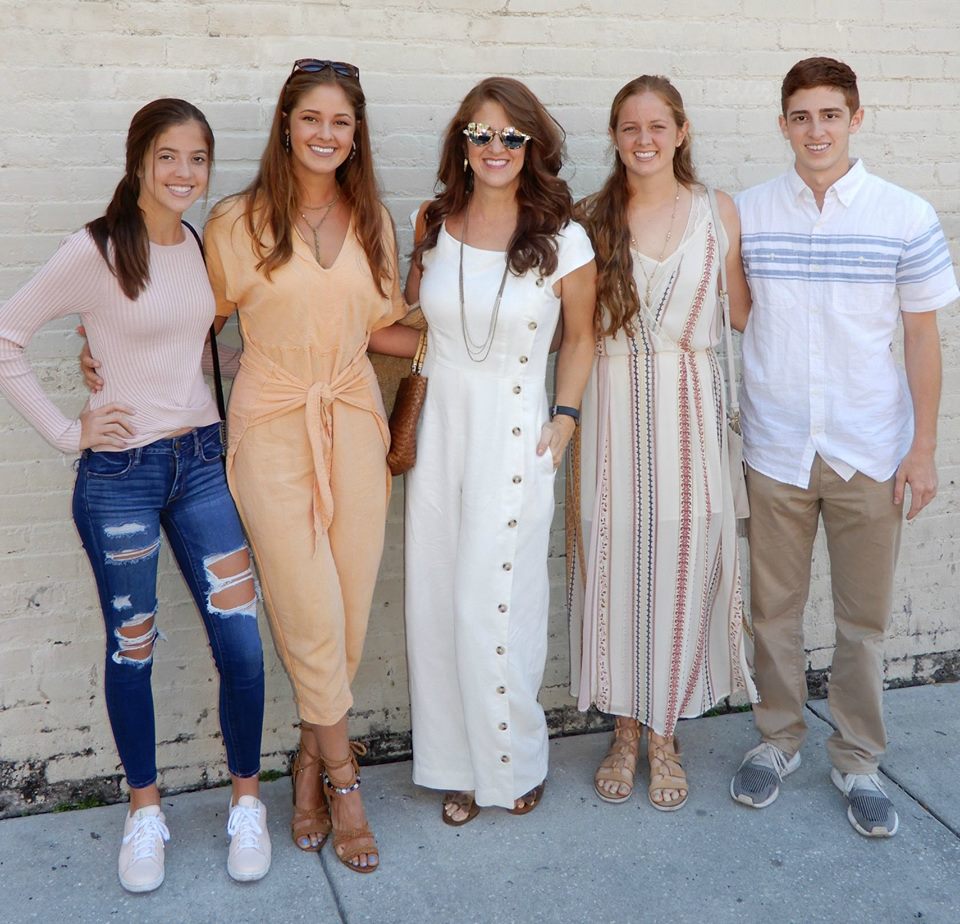 Mother's Day is just days away! I love my mom dearly and know what a joy it is to be a mom. I am truly blessed with four wonderful children, Hunter, Victoria, Elizabeth and Lily.
This year Mother's Day is Sunday, May 12. It's important to celebrate your momma! If you can't be with your mom this year, call or write her to let her know how special she is and how much you appreciate her.
I know I am always looking for ways to celebrate Mother's Day. Here are a few ideas I came up with after doing a little research for fun activities and events in the Tampa Bay area.
I love being pampered especially after a long week. Maybe your mom is the same. How about a little pampering this Mother's Day by giving you mom the gift of a massage or spa day? Even a manicure or pedicure would be fun!
One thing I love, love, love from my kids are sentimental gifts like photos or artwork they have spent time and energy on. If you are looking for unique gifts, you can make a nice photo of your mom's favorite picture of the family framed. There are tons of gifts you can make from photos and it's easy to do. Just upload a photo and turn it into a mug, clock, puzzle or blanket. Check out Walgreens, CVS, Sam's Club or Shutterfly for ideas and gifts.
CANDY!! Don't forget flowers and CANDY for mom. Looking for beautifully decorated and delicious chocolates? There are several places in the Tampa Bay area that make and sell artesian chocolates like William Dean in Belleair Bluffs and Mari Caron Chocolates sold at the Empress Tea Room in Tampa.
Maybe you are planning on taking your mom out to eat for Mother's Day. Here are a few of my favorite places. For breakfast, I love La Creperia Café in Ybor. Chef Dino has perfected the French art of crepe. Croque Madame #68 is my personal favorite, which is a La Parisienne sandwich with ham and an egg on top. My daughter Lily's favorite is Marie Antoinette #21. It is a sweet crepe that has Nutella, banana, fresh strawberries and Bailey's. Yummm! www.lacreperiacafe.com
If looking for a place to go for lunch, try my favorite Italian restaurant Casa Ludovico in Palm Harbor. Make sure you order the tiramisu, with its luscious ladyfinger in whipped cream, mascarpone and bittersweet cocoa. It is to die for!
One of my favorite dinner places is Red Mesa Cantina in Downtown St. Petersburg. Their Mexican-Southwestern cuisine is always authentic fresh, fun, and flavorful. I love the hip ambiance on the outdoor courtyard and fountain and of course their live music. www.redmesacantina.com
Working off a strict budget but still want a great and fun Mother's Day ideas? There is the Mother's Day Mother Nature walk in Brooker Creek Preserve Environmental Education Center, Tarpon Springs. Take some time to prepare some of her favorite finger foods that will make for the perfect picnic and take her to her favorite beach park like Honeymoon Island or maybe Phillipe park which has the best of both worlds and picnic table areas.
No matter what you do, make sure to thank your mom for all the hours and time she has put into helping you grow into the person you are today! Happy Mother's Day to all the moms out there!
Deuteronomy 5:16 NIV "Honor your father and your mother, as the Lord your God has commanded you, so that you may live long and that it may go well with you in the land the Lord your God is giving you."